22/03/2023: Congratulations Miao!
Miao defended her PhD thesis.
Congratulations, Dr. Miao Li!
18/02/2023: New publication in

Acta Psychologica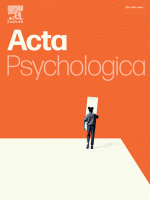 Dandan published a manuscript in collaboration with Jing Cui & Guiying Jiang titled "Judging emoji by occupation: A case of emoji-based sarcasm interpretation" in Acta Psychologica. They found that individuals perceived the smiling emoji expressed by high-irony occupations as more sarcastic when the contextual information is ambiguous.
16/11/2022: Crowding special issue in the

Journal of Vision
Michael Herzog and Bilge published an editorial on the special issue "Crowding: Recent advances and perspectives" in the Journal of Vision. Thanks to all the authors for an excellent collection of articles on visual crowding.
11/11/2022: New publication in

Attention, Perception, & Psychophysics
Dandan, Luyan Ji, Yunping Song & Bilge published a manuscript titled "Foveal vision determines the perceived emotion of face ensembles" in Attention, Perception, & Psychophysics. They found that ensemble emotion perception failed when faces with incongruent emotions were presented in the fovea: The "foveal input bias".
21/10/2022: Congratulations Koen!
Koen defended his PhD thesis.
Congratulations, Dr. Koen Rummens!
13/10/2022: Ângela went to UC Berkeley!
Ângela received a mobility grant to investigate appearance in amblyopia, a developmental disorder of spatial vision. We will collaborate with Dr. Dennis Levi.
​
Congratulations, Ângela!